Ordesa and Monte Perdido National Park
The extreme aridity of the high areas, Where water from rain and thaw filters-through cracks and drains, contrasts With The green valleys covered by forests and meadows, Where the water forms waterfalls and canyons and ravines crosses.
There are five the industries: the massif of Monte Perdido and four valleys That are deployed to the Spanish side.
Declaration date: August 16, 1918.
Reclassification: Law 52/1982 of 13 July.
Instruments: Royal Decree 409/95 PRUG approval.
Area: 15,608 hectares.

Province: Huesca.
Region: Aragon.
Coordinates: longitude: 3º 35' - 3º 50'.
Phone: 974-243361.
Supranational networks: Biosphere Reserve (1977). Diploma of the Council of Europe to the Stable (1988, 1993, 1998).
UNESCO World Heritage (1997). SPA (1988).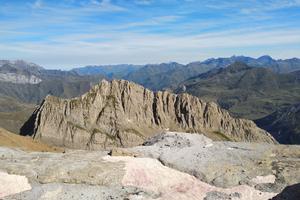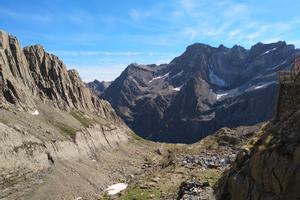 Charter on Cooperation Between the National Park of Ordesa and Monte Perdido and the Parc National des Pyrénées in France
[Source: Ministry of Environment]
​
Links of interest

Official website
Book direct
Classic cars and motorbikes
20% discount code: WHEELS
(free parking)
Adventure sports, horseback riding, 4x4 excursions ...